 The smart courier software solution for your courier & delivery service.
Clear order information for your couriers. Automate your dispatching with our intelligent courier & delivery software. Perfect for all courier types.
Automate your dispatch operation for more business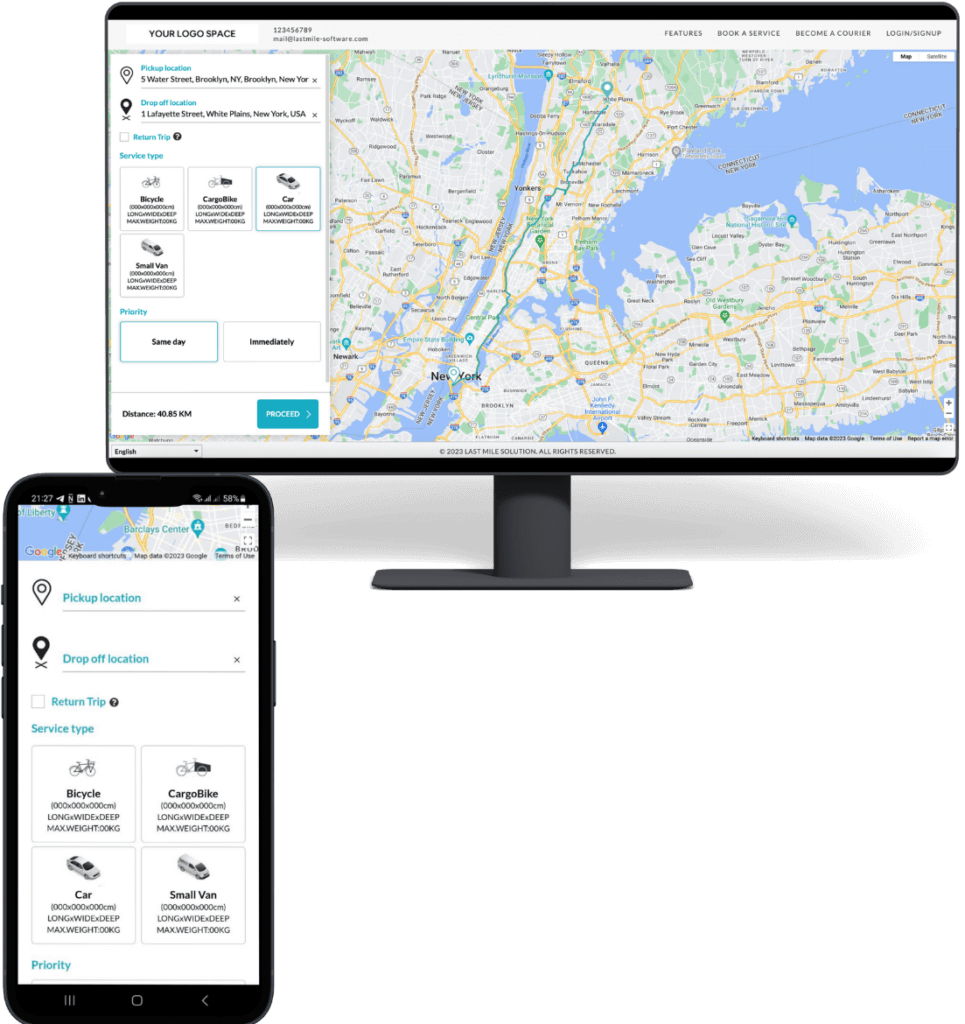 ---
In advance:
Video about the software:
---
Video about the
functions of the courier driver app:
---
Interactive control panel
Your customers place the order …
Your customers enter the courier order on your website, not telephone operators. Dispatching is automated
-> Demo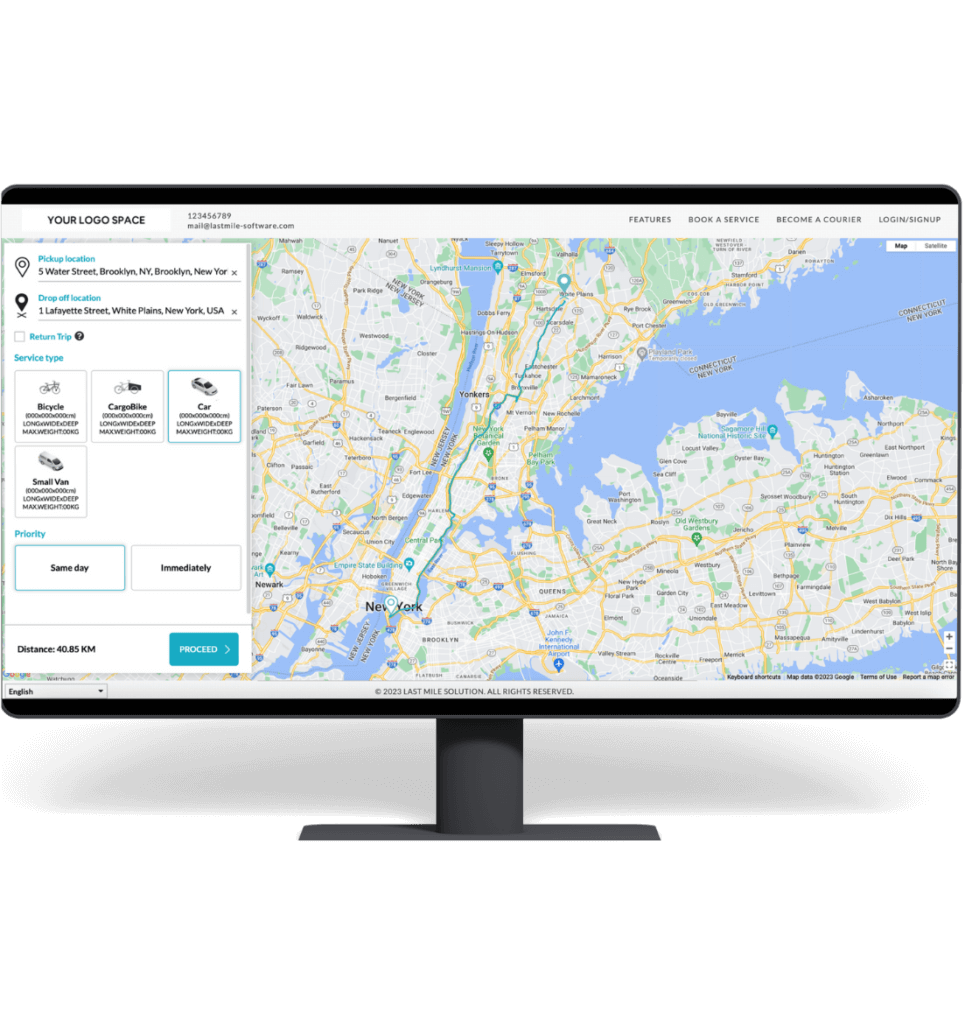 Interactive control panel
Always everything in view
With the Dispatch Control Center, you as an admin get complete transparency over the entire courier fleet and full control over all orders. Can assign jobs to individual couriers automatically or manually. A range of tools and automations to help you streamline your operation.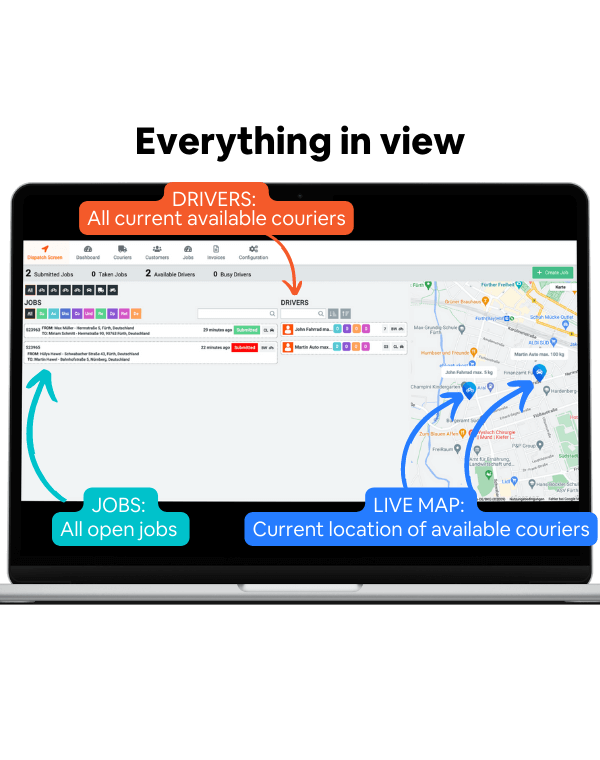 Courier App
Clear order information for your couriers
Your couriers receive clear instructions via the app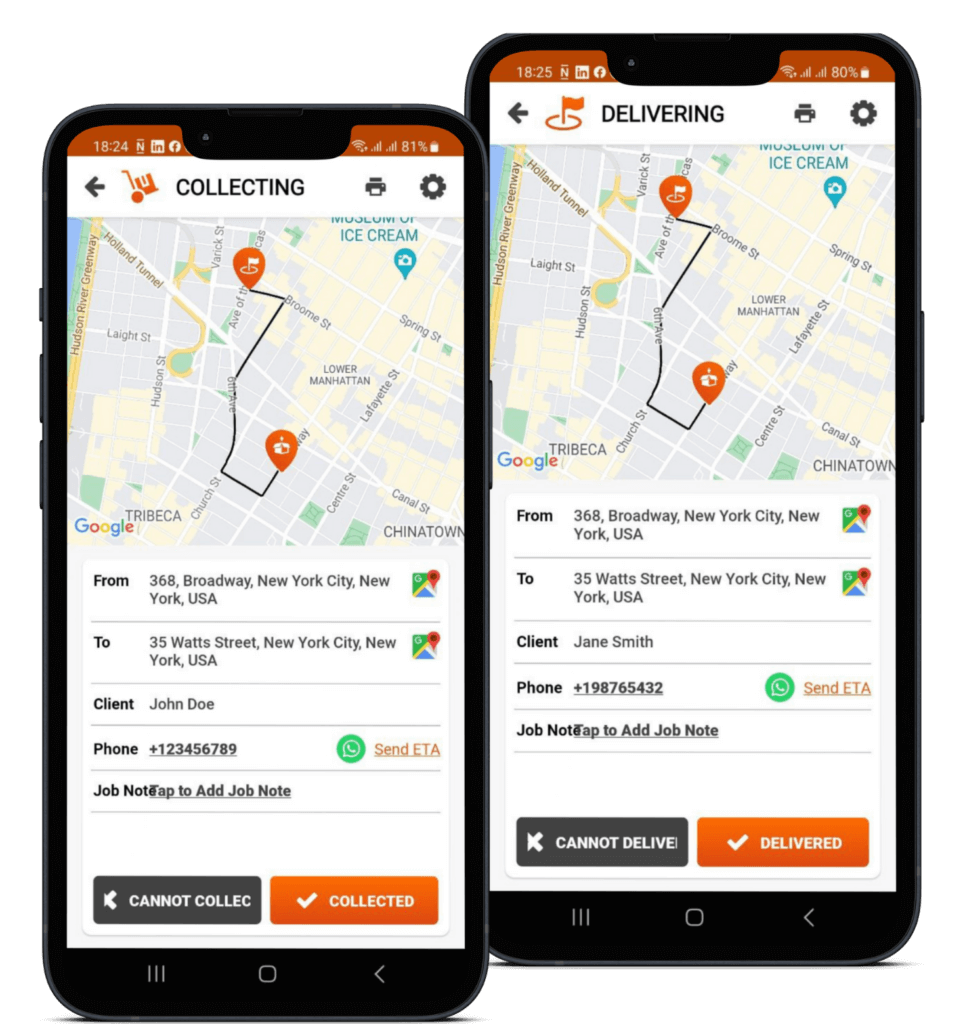 Navi
Automatic navigation
Automatic navigation for courier with the help of our partner: Google Maps
Courier informs about the time of arrival
Arrival time message
The courier receives clear information about distance and travel time and can thus inform the customer of his arrival time. The customer then receives this information via SMS or email.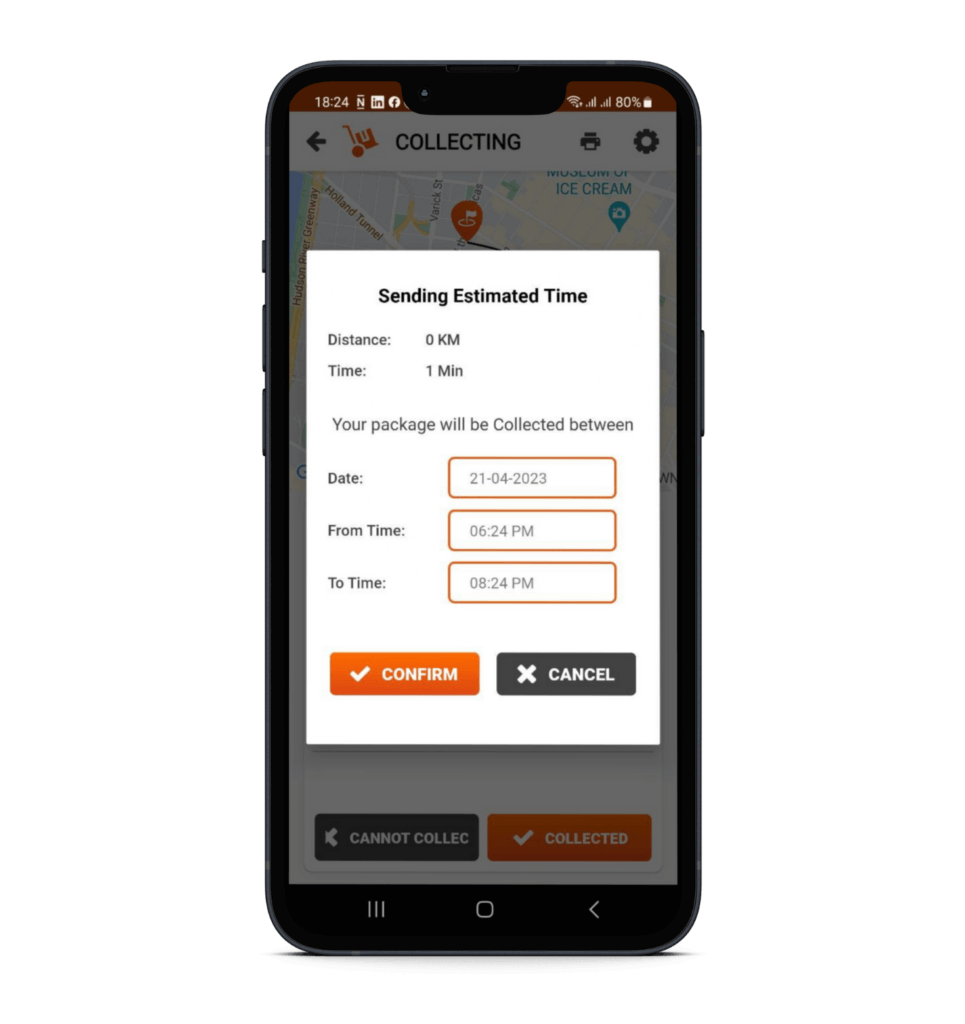 Acknowledgement of receipt
Proof of delivery
Legally compliant deliveries are possible with this system. Proof of delivery, which must be issued by you or your courier and signed by the recipient of the goods upon delivery as proof of transport. Directly on the courier's cell phone. Subsequently, the customer receives an SMS / email about the successful delivery.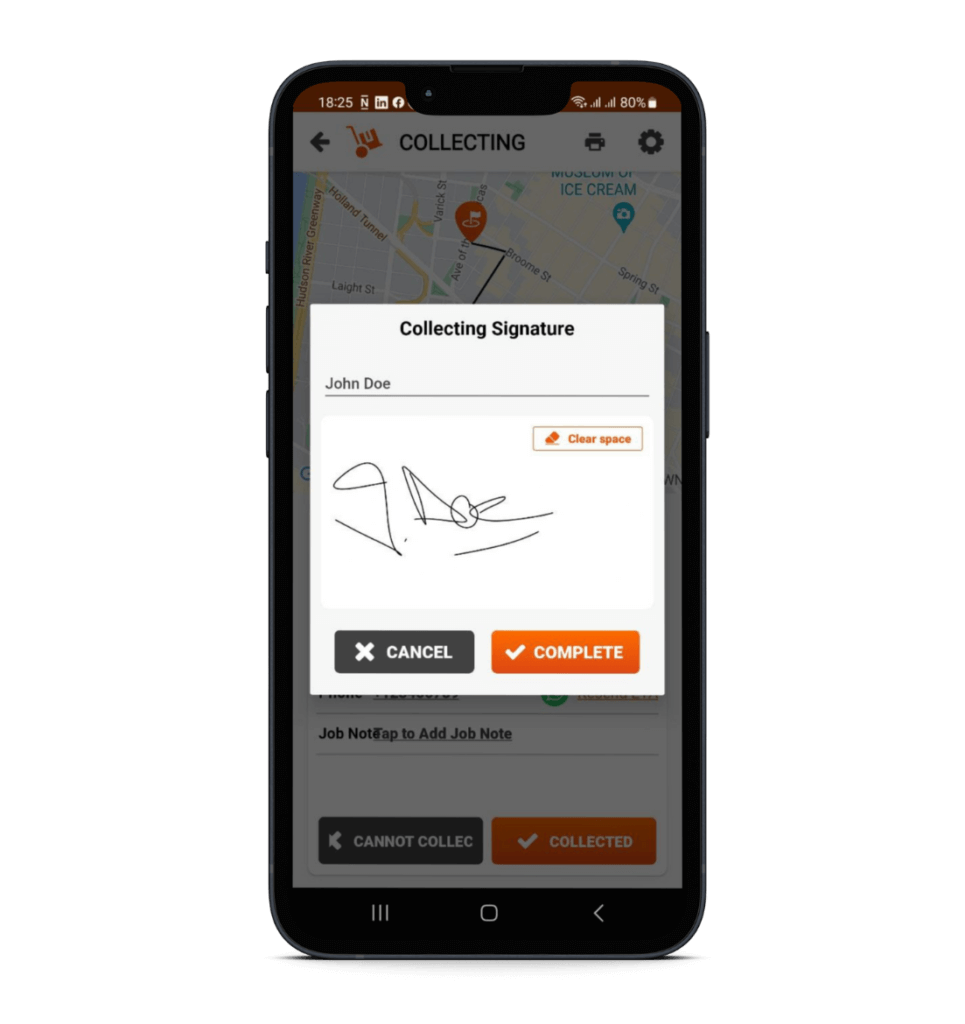 Mobile Courier APPs
Your couriers will use our mobile APPs to process orders, optimize their route, track revenue and more.
Live-Tracking
Your customers can track their packages online. The system sends your customers links as part of their confirmation emails. They can even track the live location of their package
Flexible pricing
We provide you with tools to flexibly price your delivery orders. Based on distance, based on map zones or agreed prices between specific addresses.
Automatic dispatch
We offer a tool called "Routes" that allows you to automate your shipping. Jobs are automatically assigned to available drivers based on the location of your jobs' pickup or drop-off points.
SMS / WhatsApp / Email updates
Our system keeps everyone informed through various communication channels, while you have control over all templates.
E-commerce integrations
We are currently expanding our range of e-commerce API integrations so that you can automatically accept jobs directly from any number of online stores.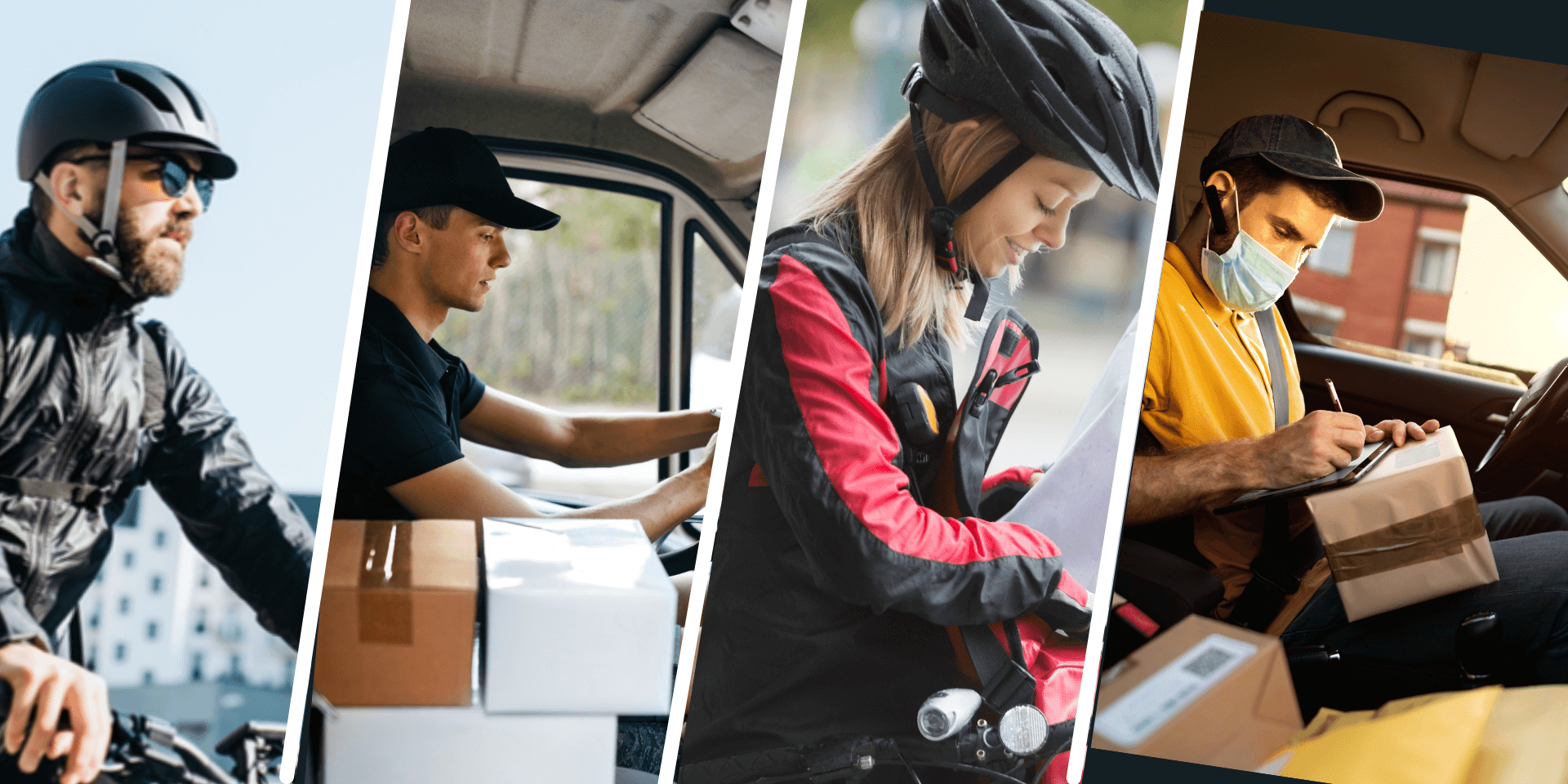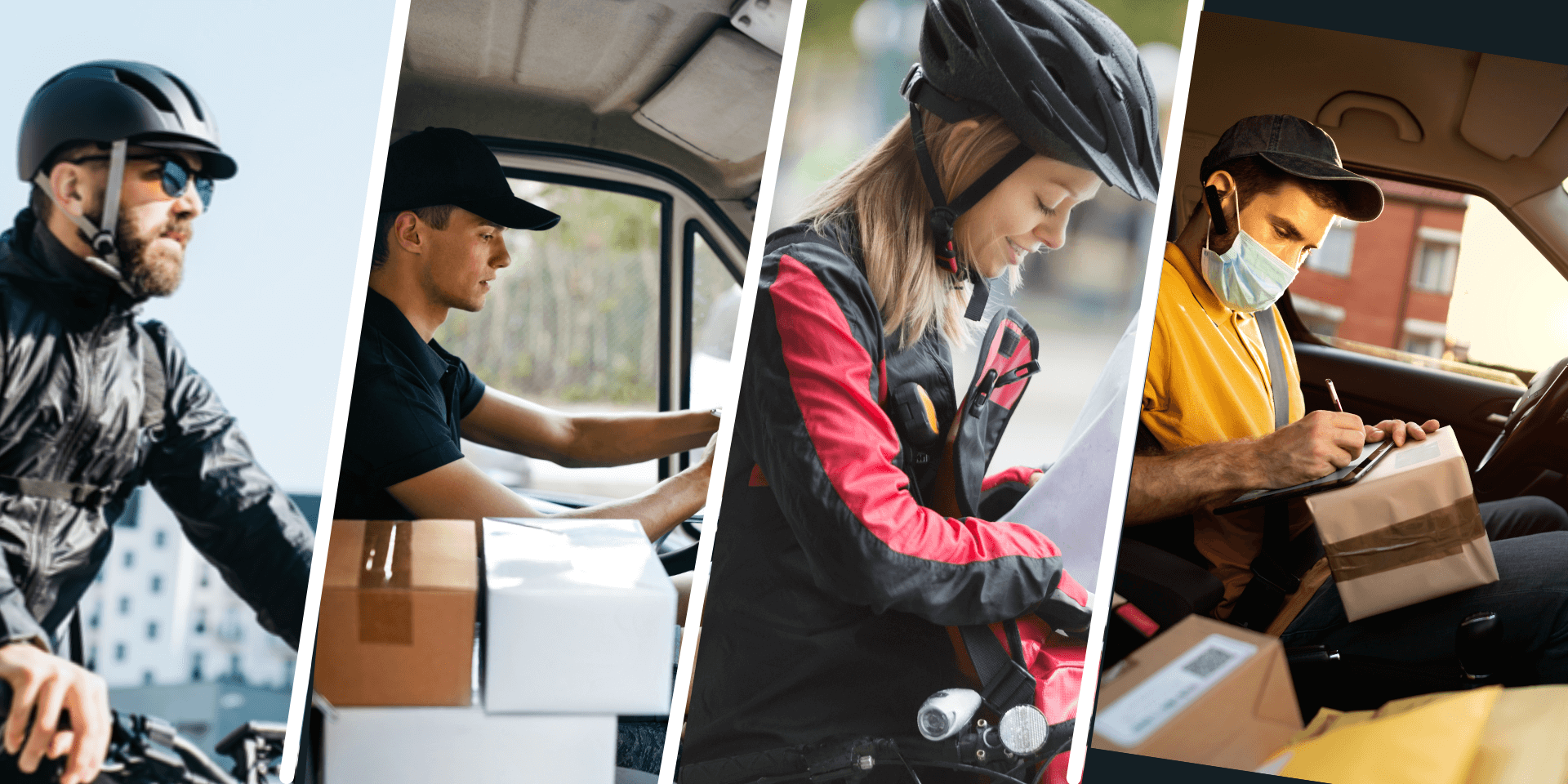 The all-in-one courier software & app for your business
---